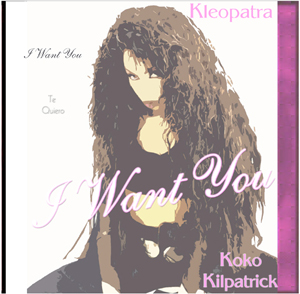 On her debut album
"She Reappears from the Night
with Jewels in Her Hands...
Out of this World,& Seductive tones.
It gives sensations that takes you Beyond!
Truly Original
As She descends into your ears.."


Kleopatra's fusion is smooth with powerful R&B vocals, laced with the cutting edge of Hip Hop sounds, impelling lyrics. Her style entwines many powerful singers rooted in soul. The album, "I Want You" is highly recommended for fans of ASHANTI, SADE, BEYONCE, MISSY, J.LO, TONI BRAXTON, & ERYKAH BADU. She covers it all. To top it off she's also a creative producer, singer, songwriter, & arranger. "She's the Sh_t!"

I Want You features "Kleopatra-Koko Kilpatrick." She creates elements to
the eternal world. Backed with the Phatest Beats & Sounds, mixed with hip hop, and rhythm & blues, all swirled into one. Climactic Tones of Love and Sweet Seduction, this CD will send you into a plane you will never forget."


The Powerful Movement of "I Want You." is a Success creating an Incredible Masterpiece. AWork of Art.
Kleopatras Productions proudly presents the next dimension of the Phatest Sounds.

"I Want You" Swiftly will Grab Your attention. What a Combination that The Almighty Has Done. The Music of I WANT YOU is a Creation of Temptation with Class of an Angel.
"PURE SEDUCTION"


ARTIST:--KLEOPATRA
-- "Koko Kilpatrick"
TITLE: ---"I Want You"

KLEOPATRA'S PRODUCTIONS FORMAT: ---CD
LIST PRICE: $12.95
CATALOG#: KC 70310 SE
TRACK LISTING:


1. EX-TACY
2. DEPT. OF LOVE
3. UNDER THA MOON
4. BETWEEN DA CHEEKS
5. RESURRECTION
6. U MAKE ME RISE
7. LIKE DAT
8. I WANT U
9. DE WOMAN
10. JUST MY SIZE
11. D.N.A (DO NOT ASK)
12. DECREE (I PROMISE)
13. COME 2 ME
14. AMAZING
15. THANK YOU 4
FEATURING: Koko Kilpatrick-Vocals, Song Writer & Producer.

Steve Washington- Master Producer,
Music & Sounds
Koko Kilpatrick- Master Producer, Music Sounds & Keys, drums, bass & editing, mixing, lyrics, melodies & vocals.

SALES POINTS:
- Dedicated website
- Promotions with Worldwide
Distribution Deal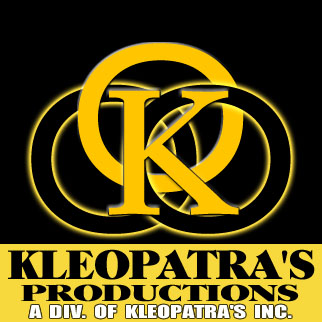 KLEOPATRAS PRODUCTIONS
3896 Dewey Avenue Suite #5309
Rochester, New York 14616
585-415-7786
LP-contact@kleopatra.com www.kleopatra.com